Serving Richmond and Central Virginia
Frameless glass shower doors, shower enclosures, and glass tub enclosures are popular upgrades for many Richmond, VA bathroom renovations.  Frameless shower doors provide an elegant, upscale, and modern design, but are also easy to maintain – which is why frameless glass shower enclosures are so popular.
Colonial Door & Glass uses only the highest quality hardware, so you can be sure your shower enclosure will look new for many years to come. Adding to the upscale feel, but also to the durability of our shower doors, is heavy duty glass – usually 3/8"-1/2" thick.
To get started, Request a Quote or call us at 804-639-5672.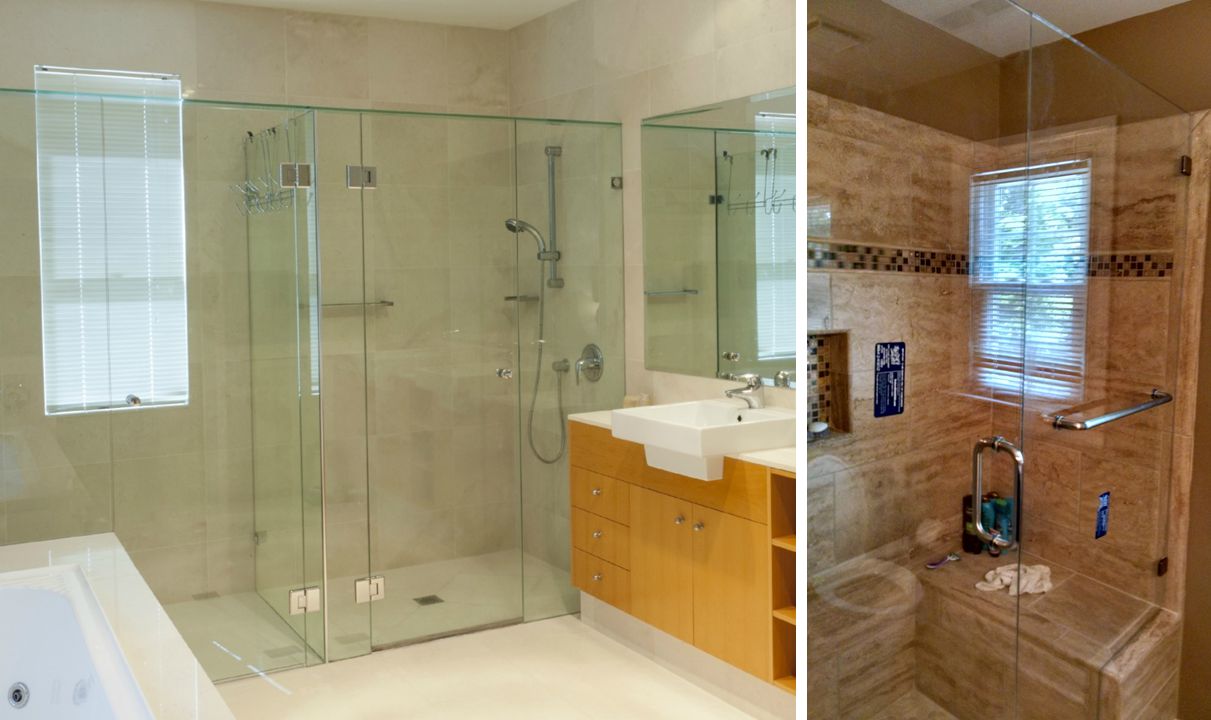 Custom Design. Professional Installation.
During the design phase, you'll be guided through all of the options in types and styles of glass, and the myriad of hardware options available for glass shower enclosures. Every glass shower door and enclosure is custom made for your project, in our state-of-the-art fabrication shop.
Our design, fabrication, and installation experts take great care and attention to detail with your glass shower doors. Details are important to us, and we go to great lengths to ensure you're 100% satisfied with the installation.
About Colonial Door & Glass
Colonial Door & Glass is conveniently located in Richmond, VA (actually, we're just outside Richmond, in Midlothian). We install glass shower doors all over central Virginia – from Ashland, to Powhatan, to Petersburg!
To get more information, or to request a quote for your custom shower doors or shower enclosure, contact us today!